Title: The One
Author: R.J. Smith
Publisher: Gotham
Publish Date: March 15, 2012
Source:
TLC Book Tours
Why You're Reading This Book:
You're a biography fan.
You're a music fan.
What's the Story?:
From Goodreads.com: "
The definitive biography of James Brown, the Godfather of Soul, with fascinating findings on his life as a Civil Rights activist, an entrepreneur, and the most innovative musician of our time.
Playing 350 shows a year at his peak, with more than forty Billboard hits, James Brown was a dazzling showman who transformed American music. His life offstage was just as vibrant, and until now no biographer has delivered a complete profile. The One draws on interviews with more than 100 people who knew Brown personally or played with him professionally. Using these sources, award-winning writer RJ Smith draws a portrait of a man whose twisted and amazing life helps us to understand the music he made.

The One delves deeply into the story of a man who was raised in abject-almost medieval-poverty in the segregated South but grew up to earn (and lose) several fortunes. Covering everything from Brown's unconventional childhood (his aunt ran a bordello), to his role in the Black Power movement, which used "Say It Loud (I'm Black and Proud)" as its anthem, to his high-profile friendships, to his complicated family life, Smith's meticulous research and sparkling prose blend biography with a cultural history of a pivotal era.

At the heart of The One is Brown's musical genius. He had crucial influence as an artist during at least three decades; he inspires pity, awe, and revulsion. As Smith traces the legend's reinvention of funk, soul, R&B, and pop, he gives this history a melody all its own."
My Two Cents:
James Brown is definitely a quintessential American artist. Most people are familiar with his music. He definitely played an important role in defining the American songbook. Nicknamed both the "Godfather of Soul" and the "hardest working man in show business," Brown was a staple of American music for many decades before he passed away in 2006.

Who was this charismatic man beloved by so many people? The simple answer is that he was a very complicated man as RJ Smith shows in The One. He put on some really memorable shows complete with great music, dancing and stagecraft. I was really amazed to read about what scrutiny he put his band members under (during one show at the famous Apollo Theater, it was said that he charged band members something crazy like $100 for each mistake they made!!!). He also had a very complicated personal life which included getting arrested for a variety of different crimes. Smith sheds a lot of light on who this man was and what he meant to not just music but to American life and culture in general.

Walking into this book, I did not really know anything about James Brown. I knew and loved his music but I knew nothing of his personal life. Smith covers from when he was born (he was born stillborn actually and took on the idea that because he was born dead, nothing could kill him) to when he passed away in 2006. Throughout that time, Smith discusses the formation of his unique style. When you hear a James Brown song, there is absolutely no doubt who you're listening to. Smith also discusses the cultural implications of being a black singer during the mid-1950s, 1960s and 1970s especially with regard to the backdrop of the Civil Rights movement. Black artists during that time period had a really hard road to climb in order to be "accepted" by a general audience. Brown more than succeeded at that.

I really enjoyed reading the bit about the infamous cape. You know exactly what I'm talking about! A staple of many of Brown's shows was that he would sink down to his knees in supposed exhaustion. His band members would place a cape around his shoulders and he'd miraculously recover and toss the cape off of his shoulders. Rinse and repeat. It was interesting to read the background about how the cape bit came about as its so singularly associated with James Brown and his music.

Bottom line: Music lovers will love this biography of an American legend.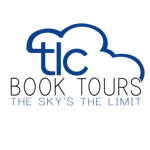 Follow the Rest of the Tour:
Tuesday, March 20th:
Six String Theories
Monday, March 26th:
Man of La Book
Wednesday, March 28th:
Book Chase
Sunday, April 1st:
Black Grooves
(monthly e-zine)
Monday, April 2nd:
A Bookish Affair
Monday, April 9th:
Tiffany's Bookshelf