Title: Rebels
Author: Jill Williamson
Format: Paperback
Publisher: Blink
Publish Date: August 26, 2014
Source: BookSparks Fall Reading Challenge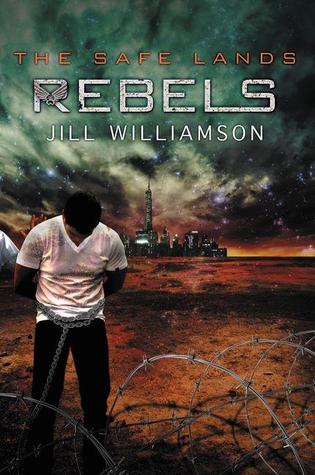 What's the Story?:
From Goodreads.com: "
In this final novel of the Safe Lands series by Jill Williamson, Mason and Omar discover the true meaning of Liberation-a secret the Safe Lands have long kept from their people-but find they are trapped in the low lands with this crucial information. Meanwhile, Levi is forced to turn his attention elsewhere when his new wife, Jemma, is captured and becomes the Safe Land's new queen. His only choice to save her may be to take up the role of undercover vigilante that Omar began, leading the rebels in their quest to overthrow the government. But will that be enough to expose the Safe Land's lies and bring freedom to the people? And will they even want it if it comes?"
My Two Cents:
"Rebels" is the third book in the Safe Lands series, a series out looks at post apocalyptic areas in Montana where teens are under the suspicion of the government. There is a new society that tries to keep various groups of people down. This particular story follows the story of some brothers who must do everything in their power in order to protect their families in a world where survival is not assured.

I haven't read it the first two books in the series and I would definitely say that it is probably a better idea that if you want to read the series that you start with the first book and don't skip the first two books to read the third book like I did. This book is definitely a little bit hard to understand if you don't have a background from the first two books. I did still find the story to be enjoyable though because of the good world building.

This is a book for those who enjoy dystopian books. In this book, there is a very clear line between the good side and the evil side of this new society. The author examines just how her heroes are able to keep their heads above water and show how they are able to triumph over evil. There is some subject matter and here that may be an appropriate for younger team leaders; however, for older teen readers they will find a lot to enjoy about this book.