Title: Pretty Baby
Author: Mary Kubica
Format: Hardcover
Publisher: MIRA
Publish Date: July 28, 2015
Source: Library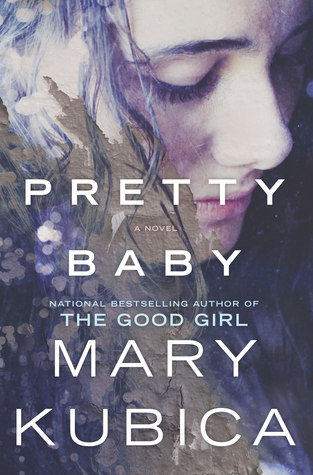 What's the Story?:
From Goodreads.com: "

She sees the teenage girl on the train platform, standing in the pouring rain, clutching an infant in her arms. She boards a train and is whisked away. But she can't get the girl out of her head...
Heidi Wood has always been a charitable woman: she works for a nonprofit, takes in stray cats. Still, her husband and daughter are horrified when Heidi returns home one day with a young woman named Willow and her four-month-old baby in tow. Disheveled and apparently homeless, this girl could be a criminal—or worse. But despite her family's objections, Heidi invites Willow and the baby to take refuge in their home.
Heidi spends the next few days helping Willow get back on her feet, but as clues into Willow's past begin to surface, Heidi is forced to decide how far she's willing to go to help a stranger. What starts as an act of kindness quickly spirals into a story far more twisted than anyone could have anticipated."
"Pretty Baby" is a thriller by Mary Kubica, who has really been burning up the scene with her books. I had been wanting to try her books for awhile and was happy to finally get to this one. This book tells the story of Heidi, a mother of one daughter, who has always wanted another child. When she comes across Willow, a teenager with a daughter, Heidi believes that she must help Willow and her child even if it turns Heidi's family upside down (which it does in so many unexpected ways).
The book is told from the perspective of Heidi and Willow. I thought this worked really well for this book as little details were given out one at a time. I wanted to keep reading about both of these characters who seem to have a lot of secrets. I thought the author did a great job of creating a unique voice for each of the characters. It was fascinating to watch how the book unfolded.
I also think that the book had a lot of good twists and turns. At first, all of the characters seem relatively normal with relatively normal motives and then the author throws a curveball and another one and another one. This book definitely kept me on my toes! I love when a book can do that and I love when a book can surprise me. This book definitely surprised me!