Title: Unbecoming
Author: Rebecca Scherm
Format: Hardcover
Publisher: Viking
Publish Date: January 22, 2015
Source: I received a copy from the publisher; however, this did not affect my review.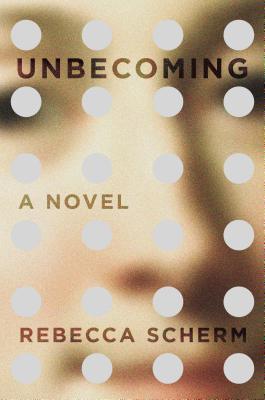 Why You're Reading This Book:
You're a fiction fan.
You like a book with a lot of twists and turns.
What's the Story?:
From Goodreads.com: "
On the grubby outskirts of Paris, Grace restores bric-a-brac, mends teapots, re-sets gems. She calls herself Julie, says she's from California, and slips back to a rented room at night. Regularly, furtively, she checks the hometown paper on the Internet. Home is Garland, Tennessee, and there, two young men have just been paroled. One, she married; the other, she's in love with. Both were jailed for a crime that Grace herself planned in exacting detail. The heist went bad—but not before she was on a plane to Prague with a stolen canvas rolled in her bag. And so, in Paris, begins a cat-and-mouse waiting game as Grace's web of deception and lies unravels—and she becomes another young woman entirely."
My Two Cents:
In "Unbecoming," all Grace has wanted is somewhere to belong. She thought she had found it once with the family of the boy that she loved until a crime stole it all away. Grace fled from everything she knew in Texas. She now calls herself Julie and works in a store where she repairs antiques. She still hasn't gotten away from a life of crime but she is hopeful that the crime of her former life doesn't come back to haunt her. Grace quickly learns that you cannot run from the past.

Billed as a psychological thriller, this book is much quieter that that genre bills it. Grace was once in love with Riley, one of the guys who got in trouble in an art heist crime that Grace was involved in. She is in love with Alls, the other guy who took the fall. Grace could never fully pull herself away from Riley. Grace spends much of the book waiting for the proverbial books to come tumbling down.

The book is split between Grace growing up in Texas and Julie living in France in the present day. I liked seeing the story of Grace's childhood as it gave me a chance to see what happened to get Grace to the point of turning into Julie. Although we get to see her story, I don't feel like we ever get to really know Grace and how she thinks. I wanted to be able to connect with her more throughout the book. I really wanted to understand her. Overall, I thought the premise of the book sounded interesting and I will be interested to see what the author does in the future.