Title: The Revealed
Author: Jessica Hickam
Format: Ebook
Publisher: SparksPress
Publish Date: June 17, 2014
Source:
BookSparks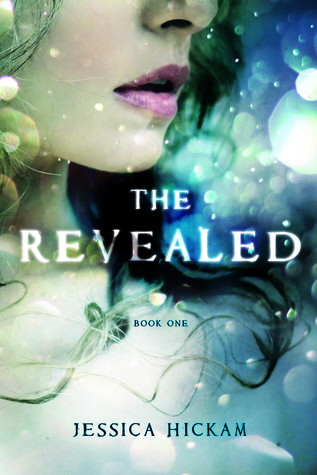 From Goodreads.com: "
Lily Atwood lives in what used to be called Washington, D.C. Her father is one of the most powerful men in the world, having been a vital part of rebuilding and reuniting humanity after the war that killed over five billion people. Now he's running to be one of its leaders.
But in the rediscovered peace on Earth, a new enemy has risen. They call themselves the Revealed – a powerful underground organization that has been kidnapping 18 year olds across the globe without reservation. No one knows why they are kidnapping these teens, but it's clear something is different about these people. They can set fires with a snap of their fingers and create a wind strong enough to barrel over a tree with a flick of their wrist. No one has been able to stop them, and they have targeted Lily as their next victim.
But Lily has waited too long to break free from her father's shadow to let some rebel organization just ruin everything. Not without a fight."
"The Revealed" is one of those books that makes me realize that even though I get a little tired of dystopian sometimes that there are still really fantastic books in the genre. In "The Revealed," Lily is being chased by the super scary group called the Revealed. They are known to kidnap people and make them disappear. Lily fears that but she also hates all of the restrictions that her parents put in place to try to keep her safe so she rebels and tries to create her own fate. The book is the story of how that turns out for her.
World building is always really important to me in dystopian books. I really liked how Hickam was able to build a really fascinating world without overwhelming the reader with an information dump. Lily's world is one that has been marred by war. There are still some pockets of fighting and the world is not all that safe. I really liked that a lot of the book takes place in what used to be Washington, D.C. (now it's simply Capitol City). I loved reading about a place that I know very well in a dystopian future!
This book has tons and tons of action. There was not really a lull at all, which I definitely appreciated. This is the kind of book that you read when you're looking for something fast paced that is going to draw all of your attention! If you like dystopian and you want to see why this is such a fun genre to read in, this might just be a good pick for you!