Title: Ecstasy
Author: Mary Sharratt
Format: Paperback
Publisher: Houghton Mifflin Harcourt
Publish Date: April 10, 2018
Source: HF Virtual Book Tours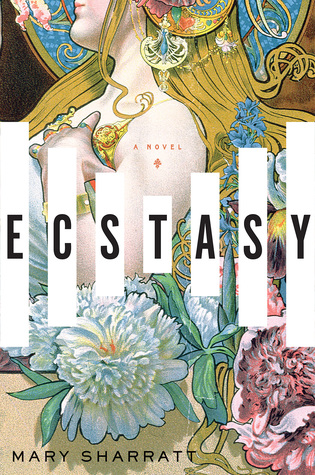 What's the Story?:
From Goodreads.com: "Gustav Klimt gave Alma her first kiss. Gustav Mahler fell in love with her at first sight and proposed only a few weeks later. Bauhaus founder Walter Gropius abandoned all reason to pursue her. Poet and novelist Franz Werfel described her as "one of the very few magical women that exist." But who was this woman who brought these most eminent of men to their knees? In Ecstasy, Mary Sharratt finally gives one of the most controversial and complex women of her time the center stage.

Coming of age in the midst of a creative and cultural whirlwind, young, beautiful Alma Schindler yearns to make her mark as a composer. A brand-new era of possibility for women is dawning and she is determined to make the most of it. But Alma loses her heart to the great composer Gustav Mahler, nearly twenty years her senior. He demands that she give up her music as a condition for their marriage. Torn by her love and in awe of his genius, how will she remain true to herself and her artistic passion?"
My Two Cents:
"Ecstasy" is the story of Alma who has played muse to many men that you may have heard of: Walter Gropius, Gustav Klimt, Gustav Mahler, among others. Although her story has often been in the liner notes of the lives of these great creators, Alma was fascinating in her own right as the author shows. This is a fascinating story that sucked me in!

You may have heard me say this before but one of the things that I like about historical fiction the most is that it often looks at people and their lives that you wouldn't find in a history book. For so much of our past, what makes it into the history books has been largely limited to what men do, specifically white men. I think we are beginning to fix this (very, very slowly) but we are getting better at representing others in history. There is a lot of historical fiction that has the power to keep pushing us that way, including this book. Even though Alma played a role in history, I had never heard of her before. I'm glad this book changed that!

Alma is a fascinating character in her own right! She dreams of being a great composer and although that world had largely been closed off for women but Alma really believes that the world is changing. Unfortunately as she finds, it hasn't changed enough to let her truly fulfill her dreams. I loved how Sharratt wrote her character. She really made her come to life!

I loved the historical detail that the author included! Since I wasn't familiar with Alma, I really appreciated the details of what her world would have been like and what she might have been like. This was great!