Last weekend, my husband and I went to go see The Book Thief. What I can tell you off the bat is this movie is definitely a great pick!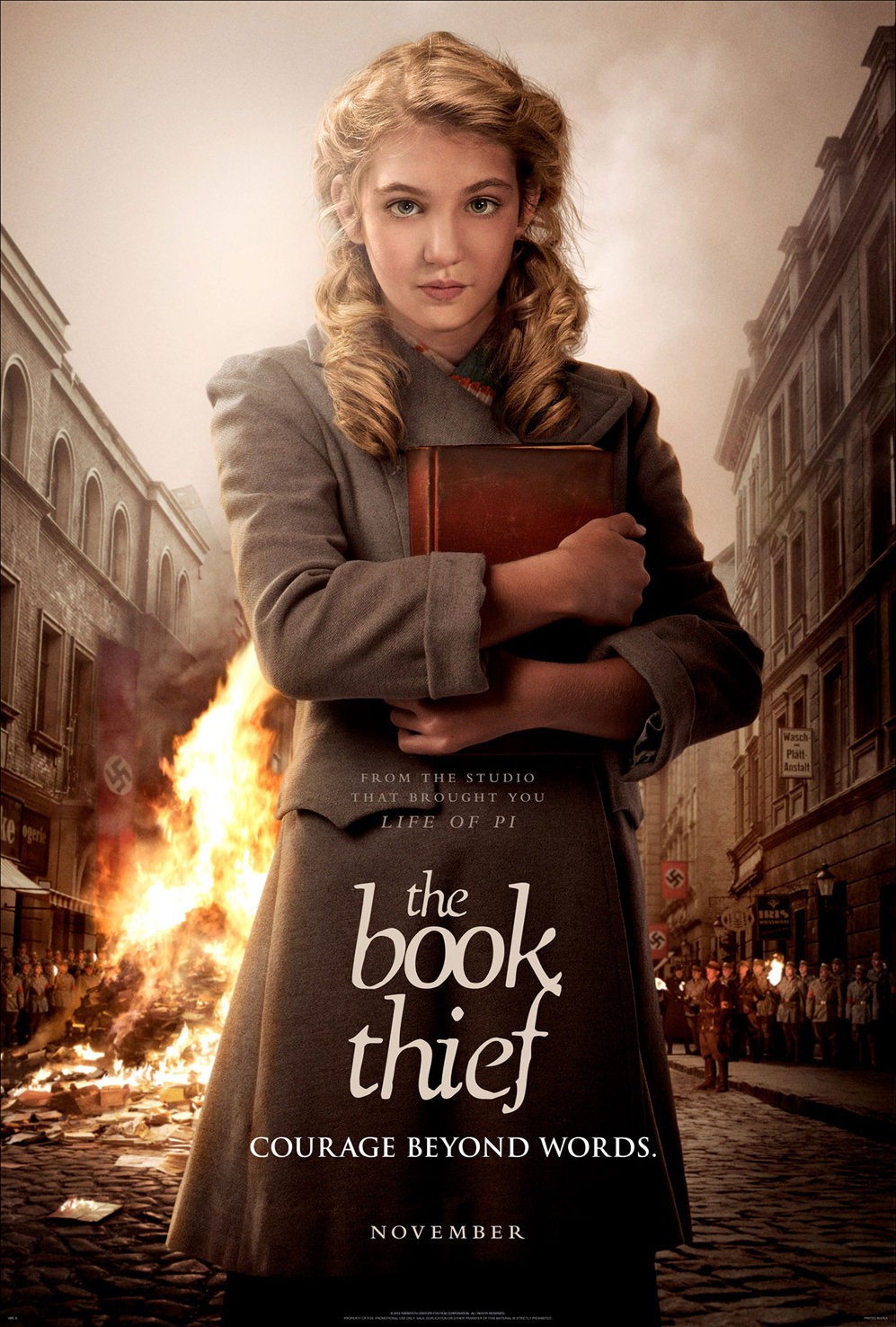 The movie is based off of a wonderful book by Markus Zusak, which I actually read prior to starting A Bookish Affair. I absolutely loved the book and even gave it 5 stars, which if I don't give out to anything except the books that absolutely blow me away.
Now like a lot of book lovers, I always think books are much better than movies. In a book, there is so much more room for your imagination to run wild and create these really extravagant ideas that could never be the same on the silver screen. That being said, this movie was a fantastic adaptation. The casting was wonderful. Every character was so perfect. Even though the subject matter of the movie is pretty difficult (it is a World War II movie set in Germany), the movie was really beautifully done!
Both my husband (who has not read the book) and I loved it! This movie made me cry and it made me laugh. I thought that the movie was really well done and totally suggest seeing it!
Has anyone else seen this movie yet? What did you think?