Sadly, today is the last day of Armchair BEA. It's been another fun event! Today's topic is "Ask the Experts" where you can either ask a question or try to solicit some helpful advice to try to make your blog better. While I'm nowhere near an expert, I'll try to pass a little advice today.
I've found that blogging can be a little bit of trial and error. Sometimes I'll get a bright idea and go with it.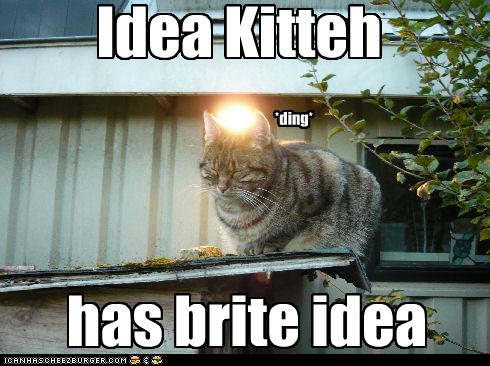 Sort of like this... only vastly different.
Sometimes it works and sometimes it doesn't work. As with most things in life, when it comes to book blogging, you can't be afraid to try new things. Dive into new memes! Expand your reading horizons! Post when you want to without a schedule! Don't post if you don't want to! You'll eventually learn what works for you.
I've figured out what works for me (I think; I'm still always refining but that never stops, does it?). Above everything, I try to keep in mind that it's my blog and that my real purpose in being here is to track what I'm reading, help others find really good books, and to connect with other readers. As long as I keep those things in mind, I think I'll be just fine!
What are some helpful hints that you've learned about book blogging?